915 Ranch Road 620 South
Lakeway, TX 78734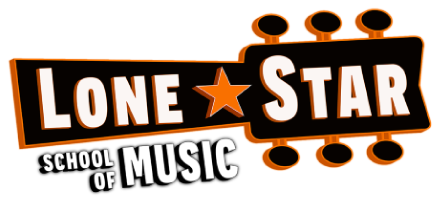 Dripping Springs, Lakeway
& Cedar Park Areas
"My kiddo has been taking private piano lessons with Kiah for the past 9 months and absolutely loves it! This place is amazing! If you're looking for an excellent music school, look no further - you've found it."
- R. Hofele
"My children have taken music lessons for almost 2 years at the Lakeway location. Convenient location for all Lakeway residents. Great Instructors. Friendly and attentive staff. For a small fee, you can "try out" different instructors until you find the right fit for your child. Lessons are reasonably priced. Liberal makeup policy. Awesome camps during school breaks. Friendly front desk staff. Would definitely recommend for kids of all skill levels."
- P. Sai Ganta
"My daughter has been taking piano lessons with Cassie for about 8 months. She absolutely loves it and has improved greatly over that time. Everyone at the school is super friendly and helpful. They even did a recital, very professionally done, that was an excellent experience for my daughter. I would definitely recommend them for music lessons for children."
- L. Chalk
"Nice and relaxed environment, teachers (my daughter has switched from piano to guitar) are warm and upbeat. She has made great progress in a short amount of time and she loves it!"
- K. Lasserre
"When searching for a music school for my children, I chose Lone Star School of Music because of the flexible scheduling and diverse teaching staff. I have stayed with Lone Star because of the wonderful experience. The owners are great people, friendly, knowledgable, responsive. The teaching staff is fantastic. What I love most about Lone Star is the emphasis on having fun. They understand that it's more important to develop a love of music, than to play scales and drills all day. Sure, they still work on scales and fundamentals, and all those things, but if the kids don't love playing then scales don't matter; love playing and you understand scales are part of playing and you don't mind so much…Never a chore to practice, never a battle to go to lesson time. Another of my children wants to do more of the school's additional offerings, like the Rock Camp and Rock Band. Just great stuff."
- J. Daub