915 Ranch Road 620 South
Lakeway, TX 78734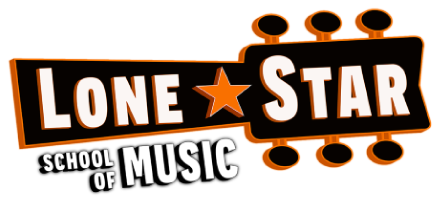 Dripping Springs, Lakeway
& Cedar Park Areas
Have you ever wanted to learn how to play the guitar? Getting started is easier than you think. Here at the Lone Star School of Music, one of the best music schools in Austin, we're proud to impart our knowledge to interested students. Anyone can learn to play with the right amount of dedication, patience, and enthusiasm.
Join us for fun, exciting, and entertaining guitar lessons in Austin at Lone Star School of Music. Having a guitar in your hands can help you craft your own music as a singer/songwriter or give you the skills to start playing your favorite cover tunes. As one of the fastest-growing music schools in Austin, we strive to create a fun environment for you and your child to learn how to play guitar. We work hard to create a fun and enjoyable environment where you can learn the skills needed to become a great musician. Whether you want to take in a new hobby or become the next Jimi Hendrix, we can help you get your musical journey started with guitar lessons.
What Are the Benefits of Learning Guitar?
Beyond musical instruction, learning to play the guitar comes with a variety of benefits. As you practice to serenade friends and family, you're developing vital cognitive abilities and handy skills. Here are five things guitar lessons can do for learners.
1. Provides Opportunities for Self-Expression
Music is a great way to express yourself and put your creative impulses into practice. As you become more comfortable with the basics, you can perform covers, write your songs, and even improvise on the fly. The best guitar lessons Austin not only teaches you the basic theory but helps you explore your creative side.
2. Develops Focus
The mind is like a muscle; the more you use it, the stronger it gets. This holds for focus, which many people find difficult, especially if they have to concentrate on multiple factors at once. Playing guitar provides an opportunity to flex your focusing muscles by keeping track of your fingers, sheet music, and rhythm.
3. Improves Coordination
It's no secret that guitar players have to be dexterous; some of the more complicated chords can look downright painful. However, the more you play, the more naturally your fingers move, allowing you to perform complex compositions with minimal thought. That flexibility and coordination can translate to other areas of life, such as sports, crafts, and other activities that require quick, precise movement.
4. Instills Discipline
The only way to excel at any endeavor is with rigorous practice. Music lessons Austin can help you develop self-discipline, as teachers and peers hold you accountable for the work you put into each class. Playing an instrument is the ultimate lesson in this area, as you'll undoubtedly encounter difficulties that can only be overcome with perseverance.
5. Improves Memory
Studies indicate that playing an instrument assists with memory. It can change the brain's architecture by enlarging the left hemisphere, which is the side responsible for creative thought. As a result, students with musical instruction can retain up to 20% more information than those who do not play.
Old or Young, Strum Along in Austin
Our Austin guitar lessons don't discriminate. Whether you're 1 or 100, we're happy to work with you at your pace and teach you how to play the guitar. We hold diverse classes to help you feel comfortable and confident in your performance. Whether you want to take group guitar lessons and learn with a class, or private lessons one on one, we're here with a customized strategy to help you learn. Move at your own pace and strum along! Enjoy the beauty of the guitar, one of the most popular classical instruments.
We have tons of reasons to take guitar lessons in Austin with us. From health benefits to having fun, we make sure you get the best out of it.
Where Are the Guitar Lessons Locations in Austin?
Come to us at 915 Ranch Road 620 South Lakeway, Texas 78734 or we can come to you: servicing in-home lessons in Dripping Springs, Lakeway and Cedar Park.
Why Is the Lone Star School of Music the Best Place To Learn Guitar?
Here at the Lonestar School of Music, we believe that learning an instrument should be fun. Our primary goal is to teach students the joy of music while imparting the correct technique and theory. Music has the power to bring people together, and we're proud to share this wonder with anyone eager to learn.
You can learn how to play the guitar in a group setting and enjoy a laid-back and supportive environment with your peers. Our group lessons take place weekly and last for 50 minutes. First-time players can pick up all the basics in our beginner lessons where we cover tuning, rhythm, scales, chords, and arpeggios.
For more experienced guitarists, we also offer advanced lessons that move at a faster pace and progress into playing your favorite songs. We have a minimum of three participants for all group lessons.
If you prefer one-on-one instruction, we also offer private lessons. You'll enjoy one 30-minute session each week for a total of two hours of personal instruction a month to guide you along your musical journey.
Lone Star School of Music hosts regular performances so students can showcase their new musical abilities. You're guaranteed a chance to take the stage and feel like a real rock star in Austin!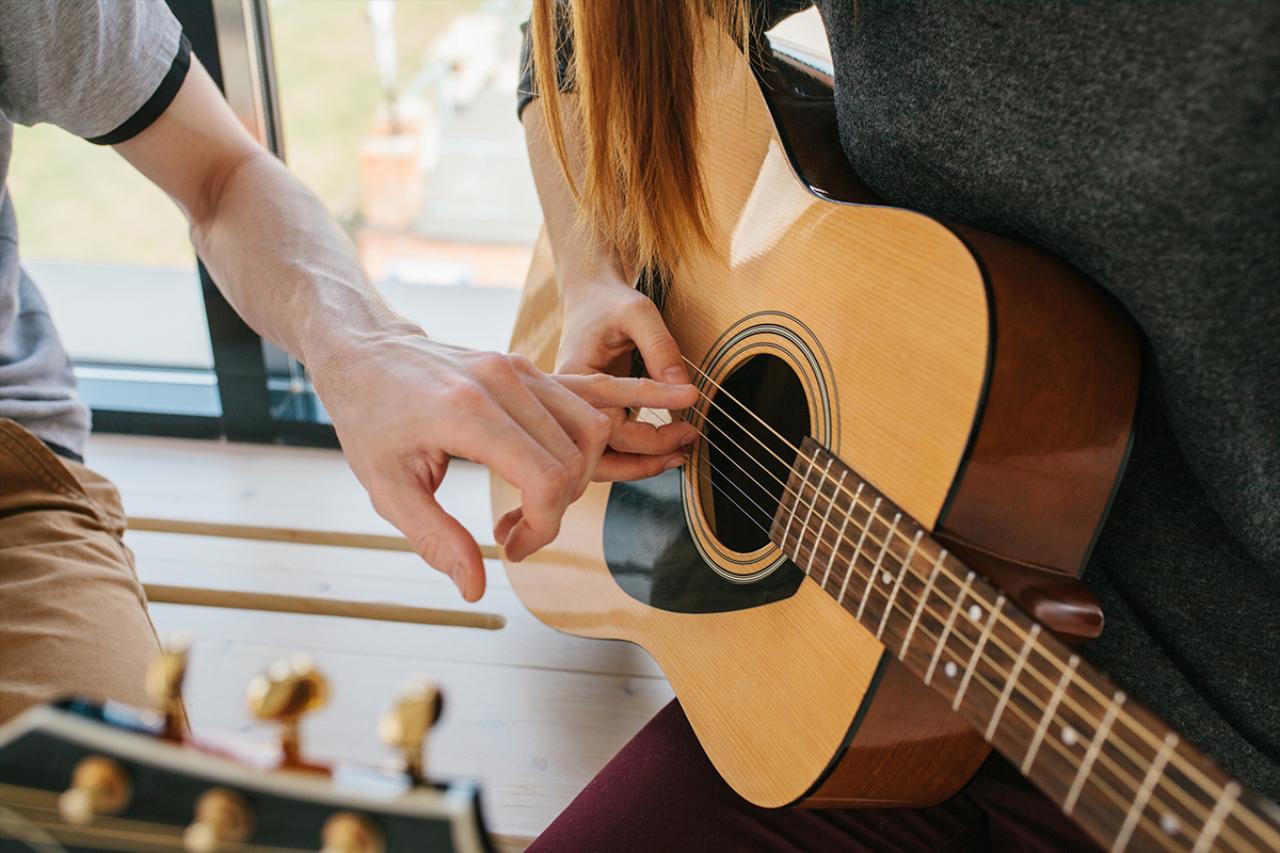 Who Teaches Classes?
Lessons are only as effective as the people who teach them, which is why we invest in our faculty. The Lonestar School of Music uses a comprehensive hiring system consisting of interviews and background checks to ensure our instructors are highly qualified, experienced in working with children, and committed to their schedules. Our teachers are among the best in Austin, and many are multi-instrumentalists with a broad musical background and years of experience to share with their students.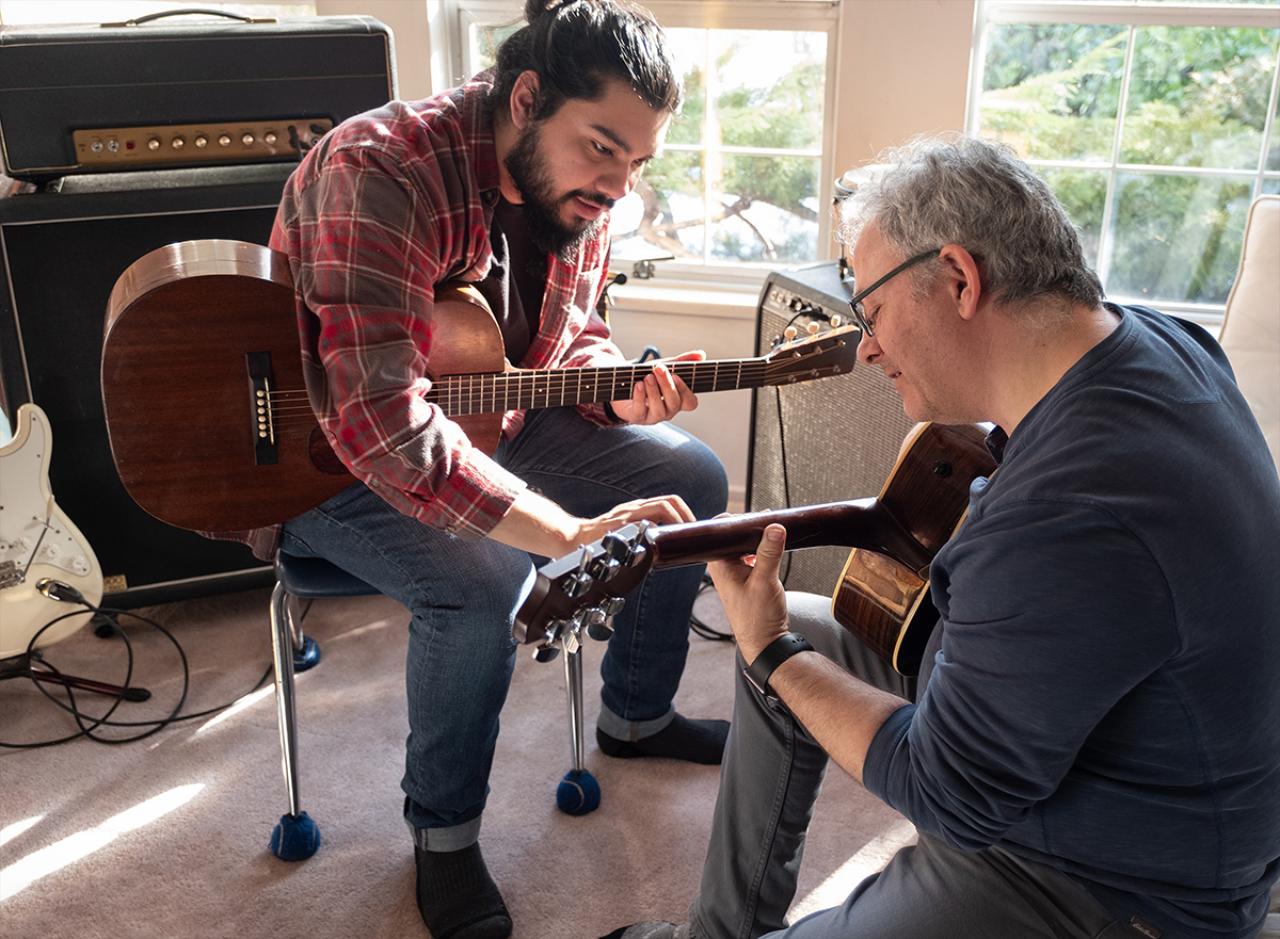 Can Adults Take Lessons?
What if you're an adult who's never had musical instruction? There's a class for you, too. We welcome learners of all ages and offer lessons specially designed for adult novices. You're never too old to learn, and the musicians in our Adult Group Guitar Class prove you're far from alone if you're interested in beginning your musical journey as an adult.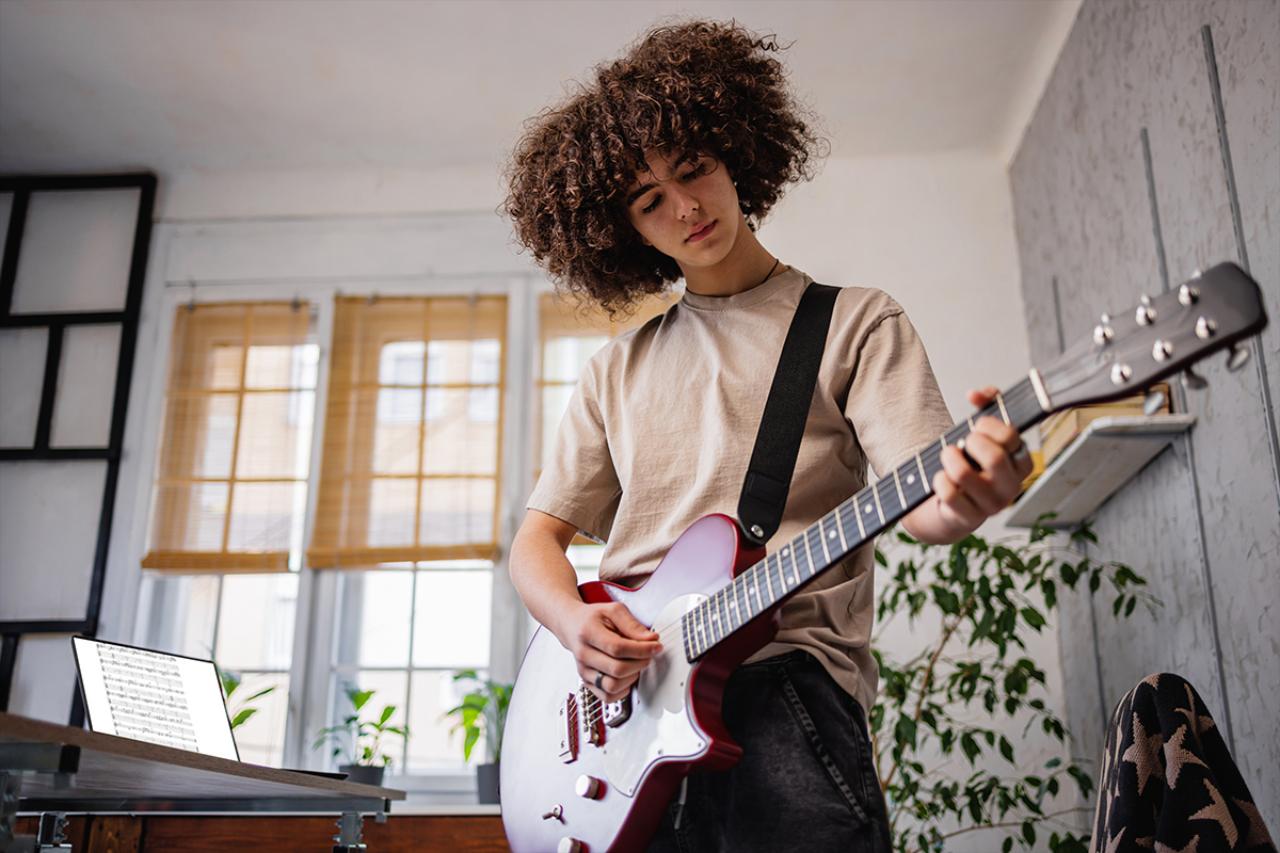 Does Lone Star School of Music Offer Trial Lessons?
If you've never had a guitar in your hands before, you may want to get a feel for the instrument before you commit to classes. We offer trial lessons so you can sample our approach and try out the instrument without any concerns about drop-out fees or cancellations.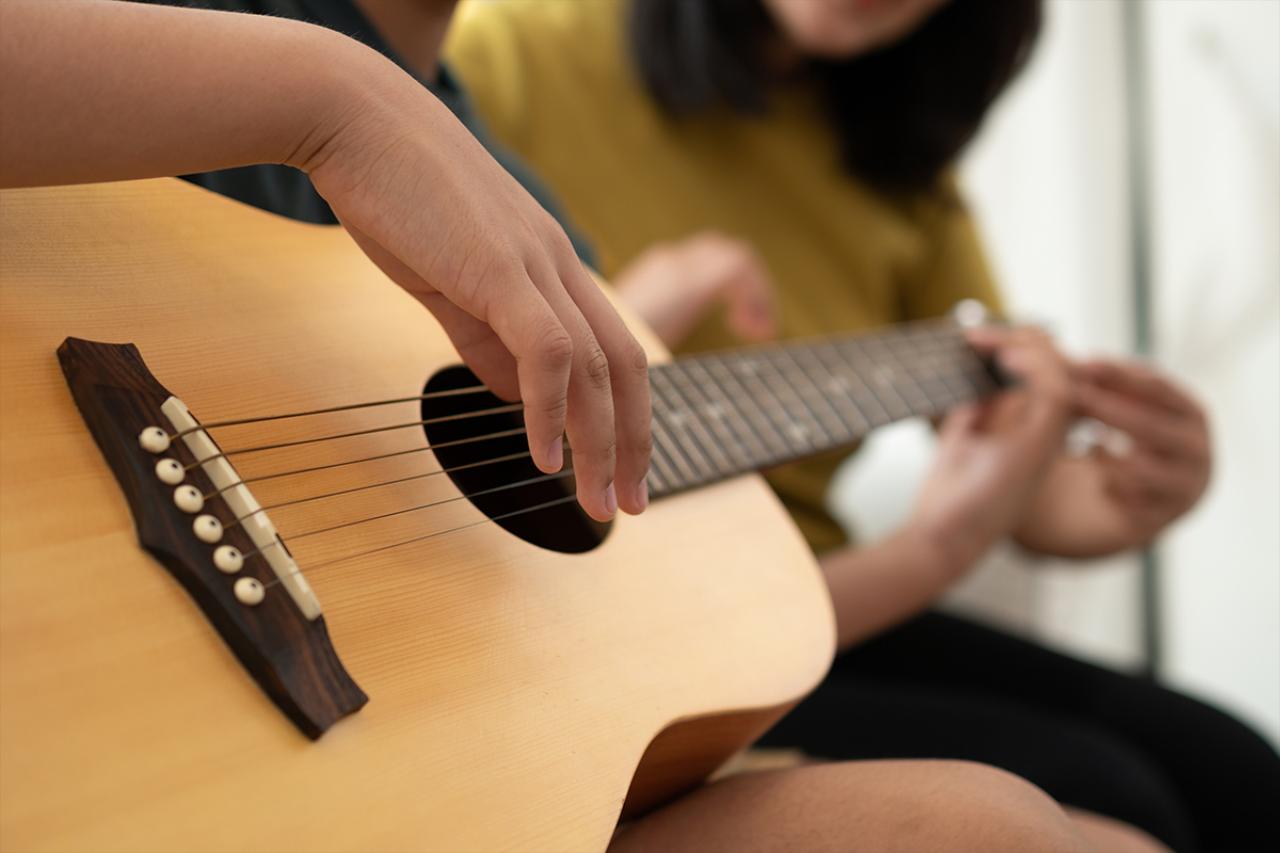 How Young Can Children Start Learning?
Many parents seek guitar lessons Austin as a way to introduce their children to play an instrument. Knowing this, we offer private instruction for children as young as five. Starting early can be extremely beneficial, as playing the guitar helps hand-eye coordination, and other skills kindergartners are just beginning to develop.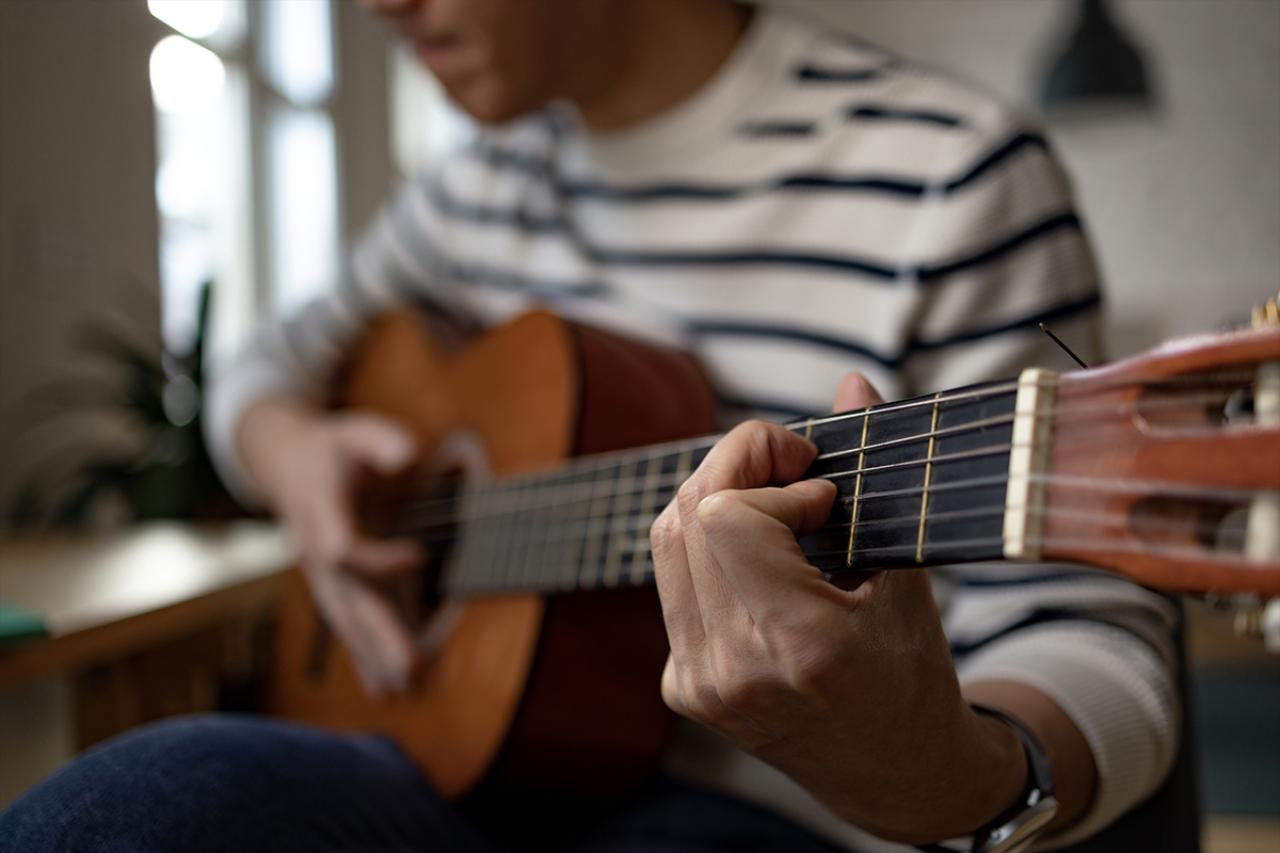 What Can You Expect From Your First Lesson
We ask new students to arrive five minutes early to their music lessons Austin so we can get you acquainted with your instructor and the facility. During this tour, we're happy to answer all of your questions and introduce you to other staff. Once the class begins, you can decide whether our program is a fit for you.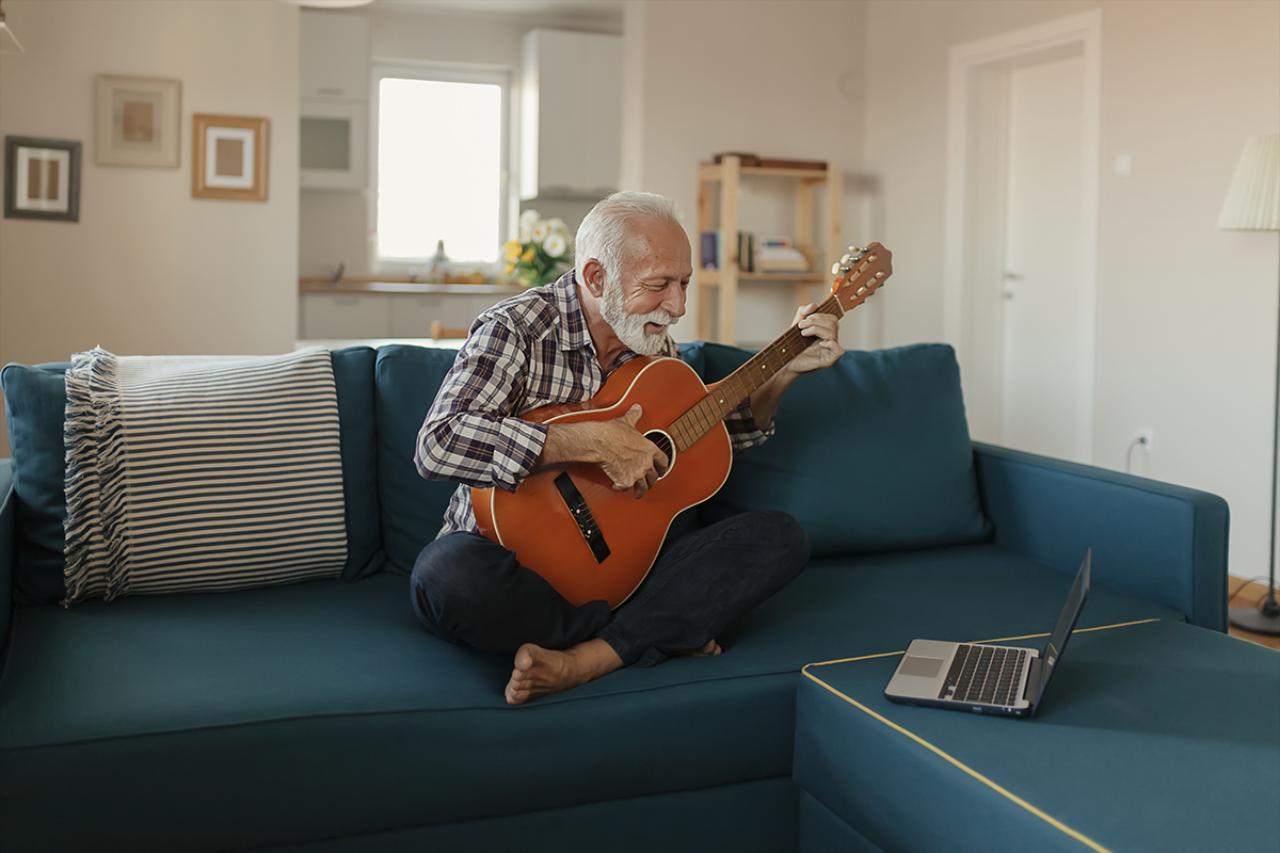 What Happens if You Miss a Lesson?
We understand that life is busy and unexpected situations may get in the way of your guitar lessons. If you're unable to make it, just let us know 24 hours in advance and we can help you schedule a make-up class.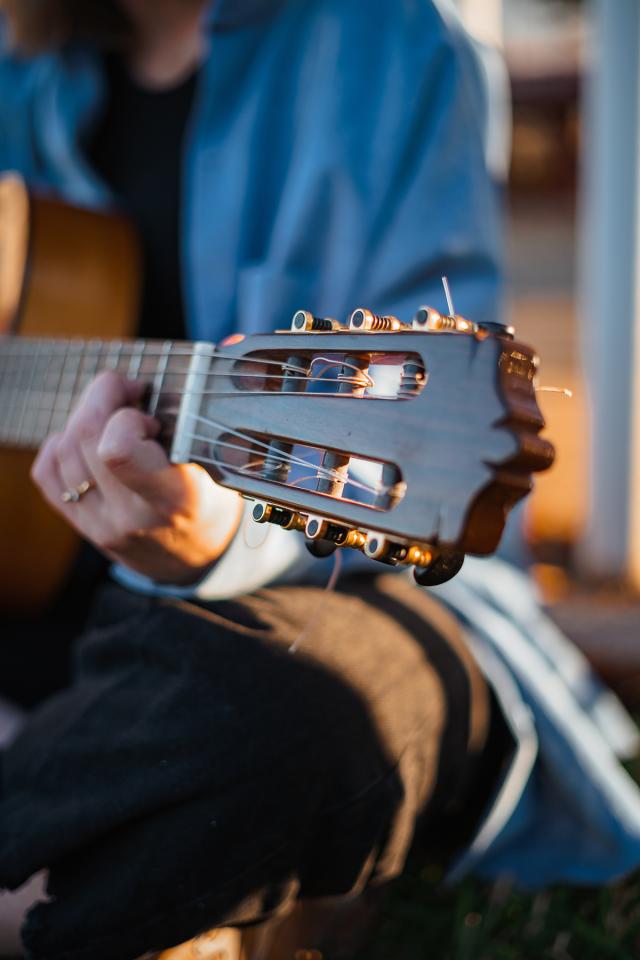 Guitar Lessons Locations
Come to us at 915 Ranch Road 620 South Lakeway, Texas 78734 or we can come to you: servicing in-home lessons in Dripping Springs, Lakeway and Cedar Park.
First-Rate Instructors
Our instructors are not only passionate about playing music but also passionate about sharing their knowledge. Our instructors are the best of the best in Austin. With their talent and fervor for musical expression, our instructors will guide you to becoming the best musician you can be while also having fun on the way! Guitar lessons with our instructors will shape you to be a great musician… the Austin way (which means a fun and enjoyable way to learn your style you want to perform)! Check out our instructors and find one that you'd like to work with!
Performing
One of the cool perks of being a student at Lone Star School of Music is that we hold performances to allow you to show off your newfound musical abilities! Invite family and friends to watch you rock out on stage and show them what you've learned from your guitar lessons. How does it feel to be a rock star in Austin? Step onto the stage and find out!