915 Ranch Road 620 South
Lakeway, TX 78734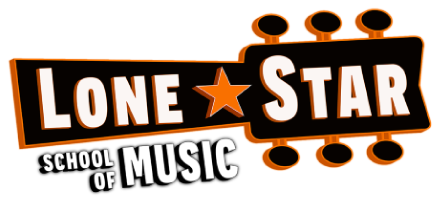 Dripping Springs, Lakeway
& Cedar Park Areas
Lone Star School of Music
Lakeway, Dripping Springs, Cedar Park, TX & Surrounding Areas
Fortunately getting started is easy. Simply choose your location, select the instrument you want to learn and register for the class that's available for the time you want.
All-Inclusive Music Lessons
Call us today at 512-920-8421 for more information
Mark Your Calendar!
The Holidays will be here before we know it.
These are our holiday closure dates through Spring 2024.
Contact us if you have questions.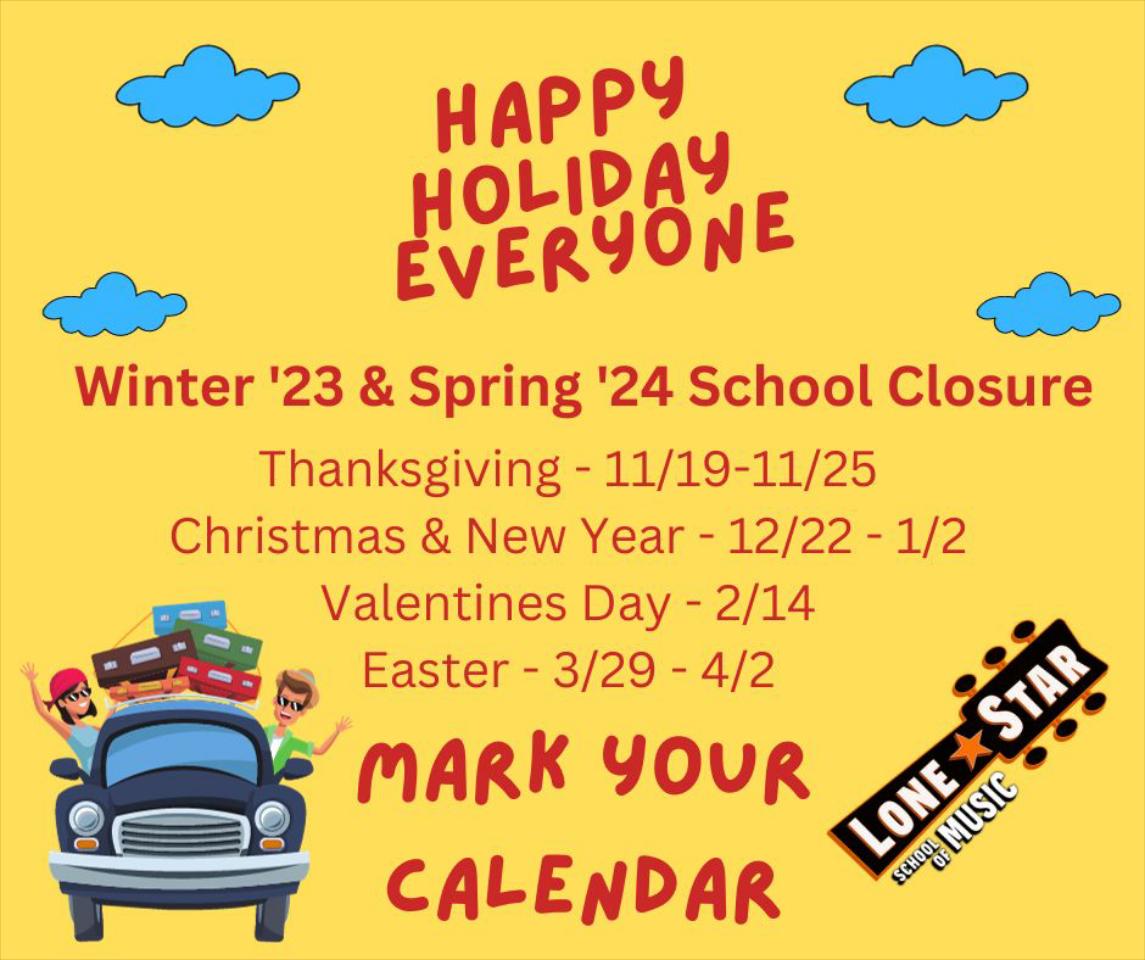 Music Includes Everyone
At Lone Star School of Music, we take pride in offering inclusive music lessons tailored to the unique needs of every child. Our dedicated instructors specialize in creating a supportive and nurturing environment where kids with special needs can explore the joy of music. Through personalized lesson plans, adaptive techniques, and a commitment to inclusivity, we strive to make the transformative power of music accessible to every young learner.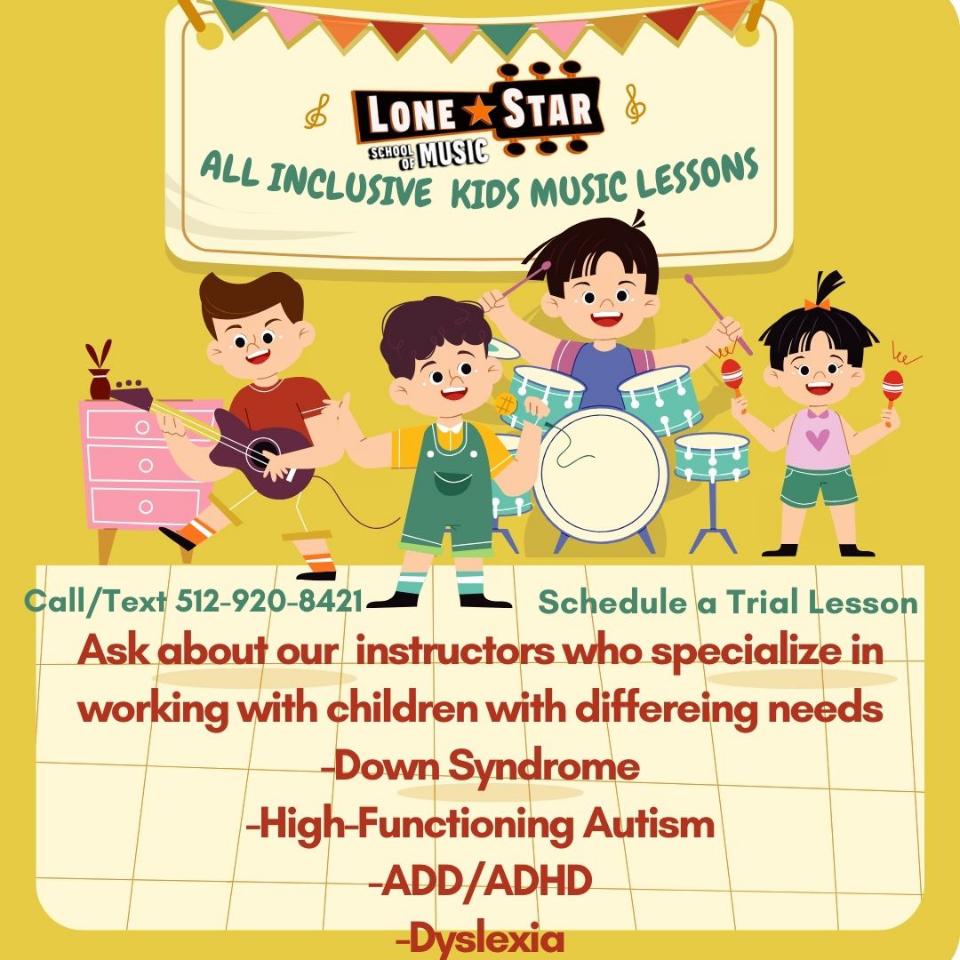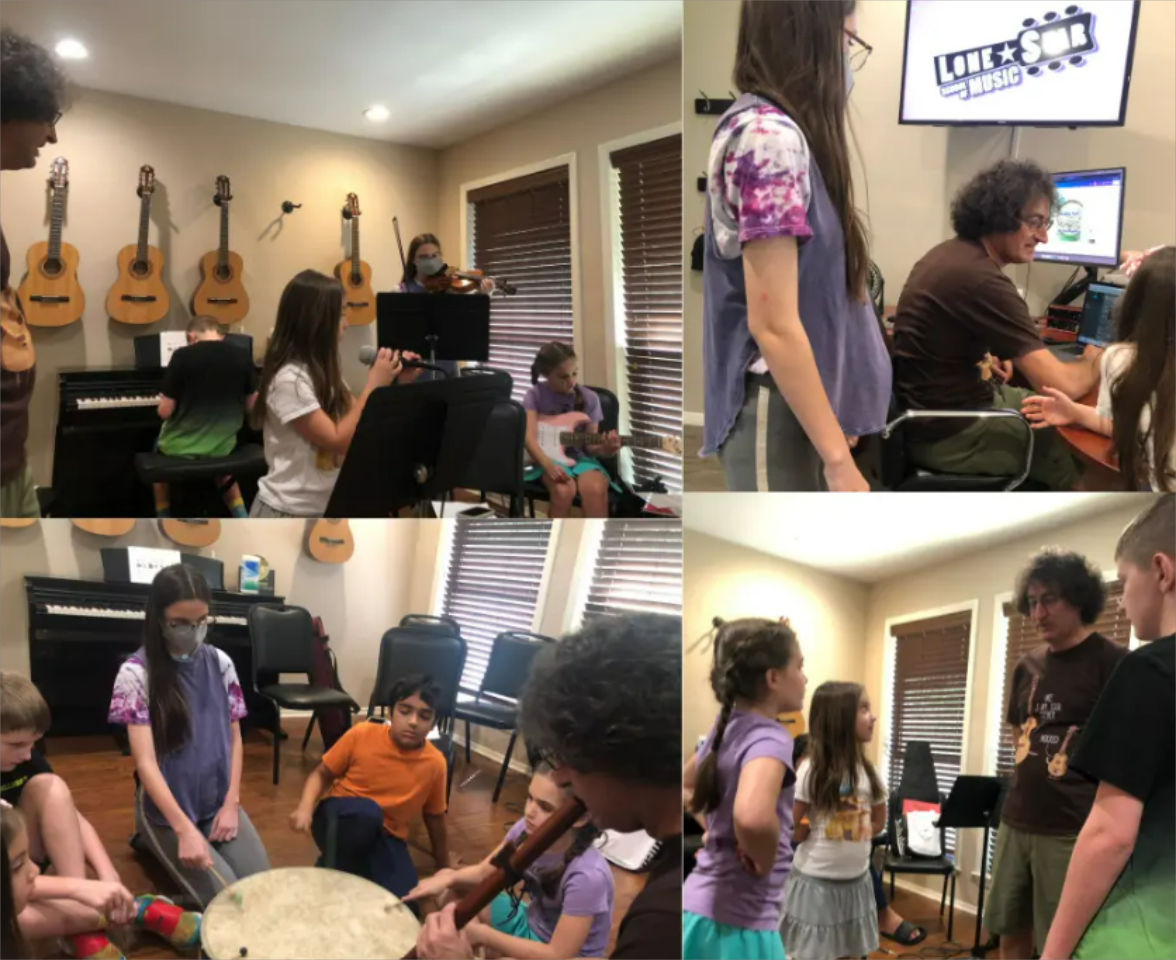 Private and Group Music Lessons Help Tap Into Your Talent
Lone Star School of Music is the premier music school for one-on-one music lessons and group music classes in Texas. With multiple locations to serve you, our goal is to be the best source for quality music lessons. We will reach our goal by consistently offering high quality music classes and lessons for groups and individuals taught by experienced music instructors who take pride in teaching the correct ways to learn how to play an instrument.
Have Fun While Learning How to Play an Instrument Correctly
We strive to make music learning fun and have realized that some learn better with one on one attention from the instructor while others learn better in group situations. We offer private music lessons, group music classes, adult classes, kids classes, and more. If you have just been letting your musical talent go to waste, it's time to tap into that talent and bring it to life. Whether you are a beginner or just want to brush up on your musical skills, we have the class for you!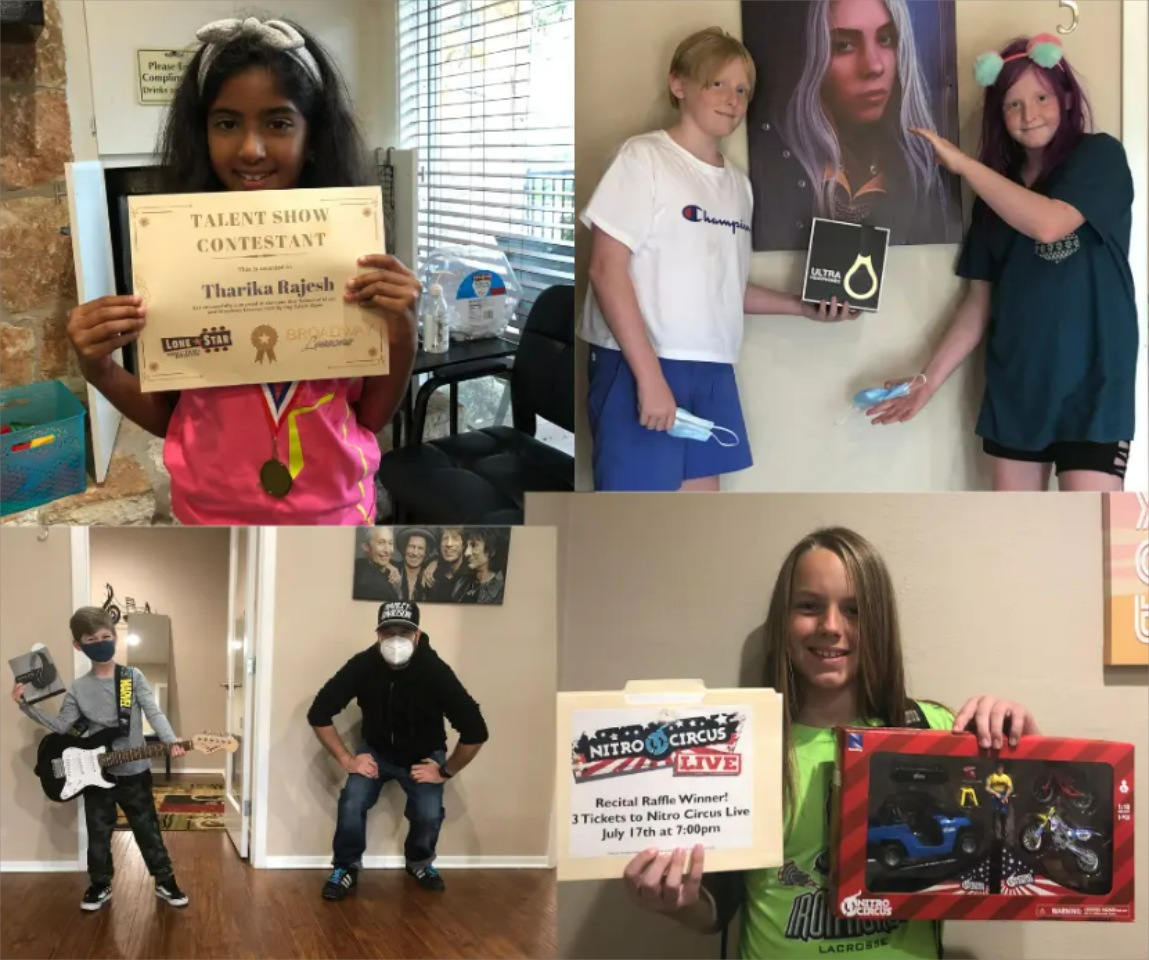 Lone Star School of Music
Lone Star School of Music offers exciting music lessons in Austin, TX, for all ages. We offer some of the best music teachers in Austin, at an affordable price. Our families trust us to instill a love of music in their children, while encouraging and enabling them to play their best.