915 Ranch Road 620 South
Lakeway, TX 78734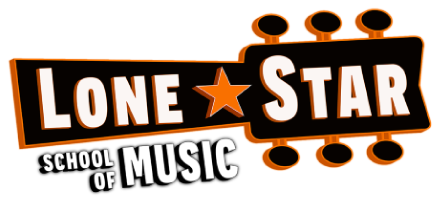 Dripping Springs, Lakeway
& Cedar Park Areas
Did you know taking piano lessons Austin can boost your creativity and help prevent memory loss? It can also improve your math and counting skills and help your brain process things more quickly. These and a host of other science-backed benefits make learning to play the piano a worthwhile endeavor for anyone. We know it's never too early or too late to begin experiencing the joy of playing the piano.
In addition to quantifiable benefits such as those already mentioned, learning to play the piano is also fun. People genuinely enjoy playing instruments. That is why they consistently dedicate time and effort to mastering them. Becoming fluent in piano isn't easy, but the results are well worth the work you put in. At Lonestar School of Music, we offer piano lessons to both children and adults. Our goal is not only to help you play the piano beautifully but to recognize how music, in general, can benefit your life.

Are you looking to take piano lessons in Austin? Become a part of our musical family and take our Austin piano lessons at Lone Star School of Music. We are a fast growing music school, looking to create a positive and fun environment for our musical students. We want to make sure you're having fun while learning how to play the piano. Whether you want to be the next Beethoven or Elton John, we'll teach you to rock out on the keys.

The Beauty of Piano
The great thing about piano is that you don't need an age limit to play. The beauty of our Austin piano lessons is that they teach you skills outside of the classroom. Of course, there's plenty of benefits to playing the piano. Besides learning and enjoying the sounds of a classical instrument, you can gain confidence and even strengthen your hand muscles and brain.
There's a lot of reasons to take piano lessons in Austin. We know how fun it is, but we also want to make sure you do too.
Piano Instructors
Our instructors are excited to share their knowledge and even their passion with their students. We believe that our instructors are one of the best in Austin. They will guide you and teach you to become the best musician you can be by using and passing their passion and skill to you. They will shape and create you to be a great musician… the Austin way! That also means learning your style of music you want to learn by having fun and rocking out! We have plenty of instructors who enjoy teaching piano. Check out which instructor you connect with the most.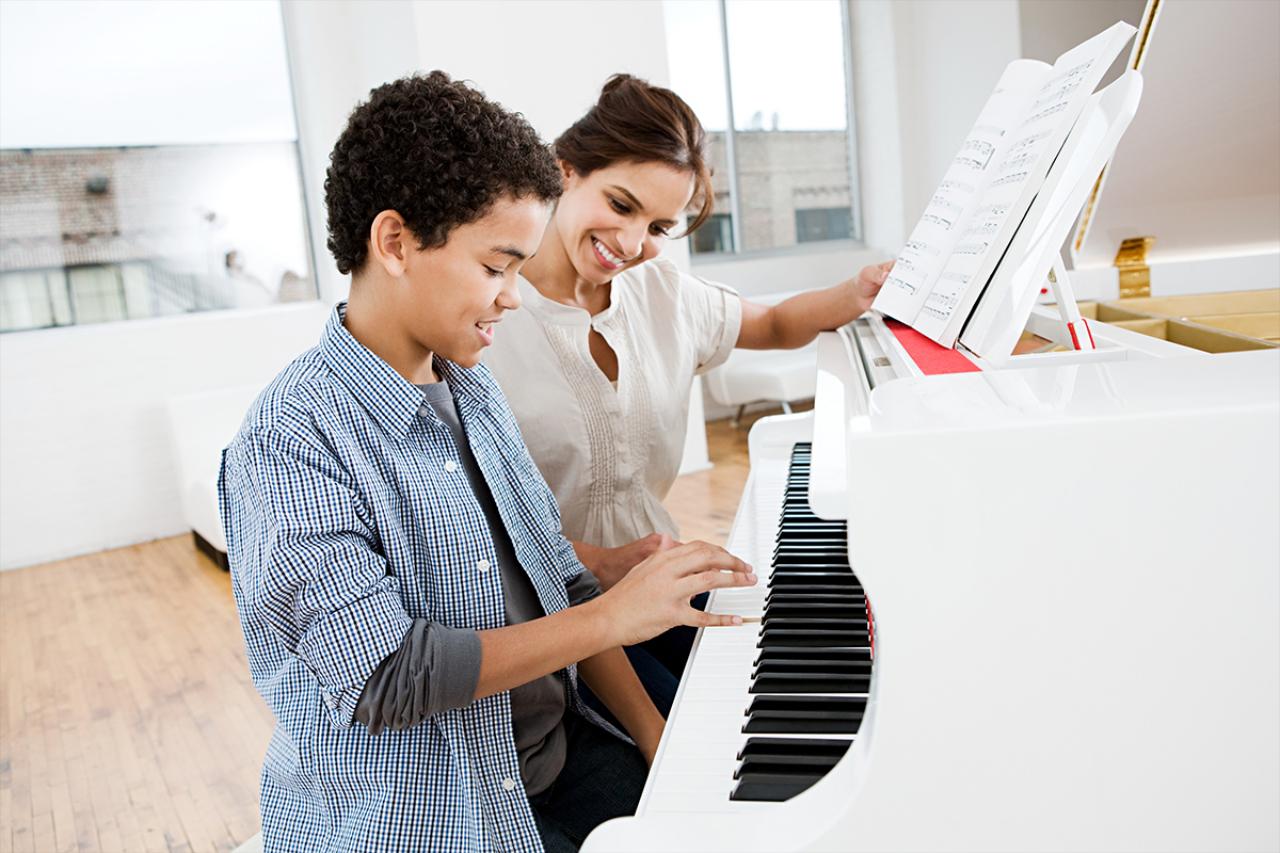 Piano Performances
your skills from our Austin piano lessons, you'll want to show them off. The great thing is we hold performances for those students who want to get the real feel of being a musician. You'll get to perform on stage in front of your family and friends to show off your new musical talents.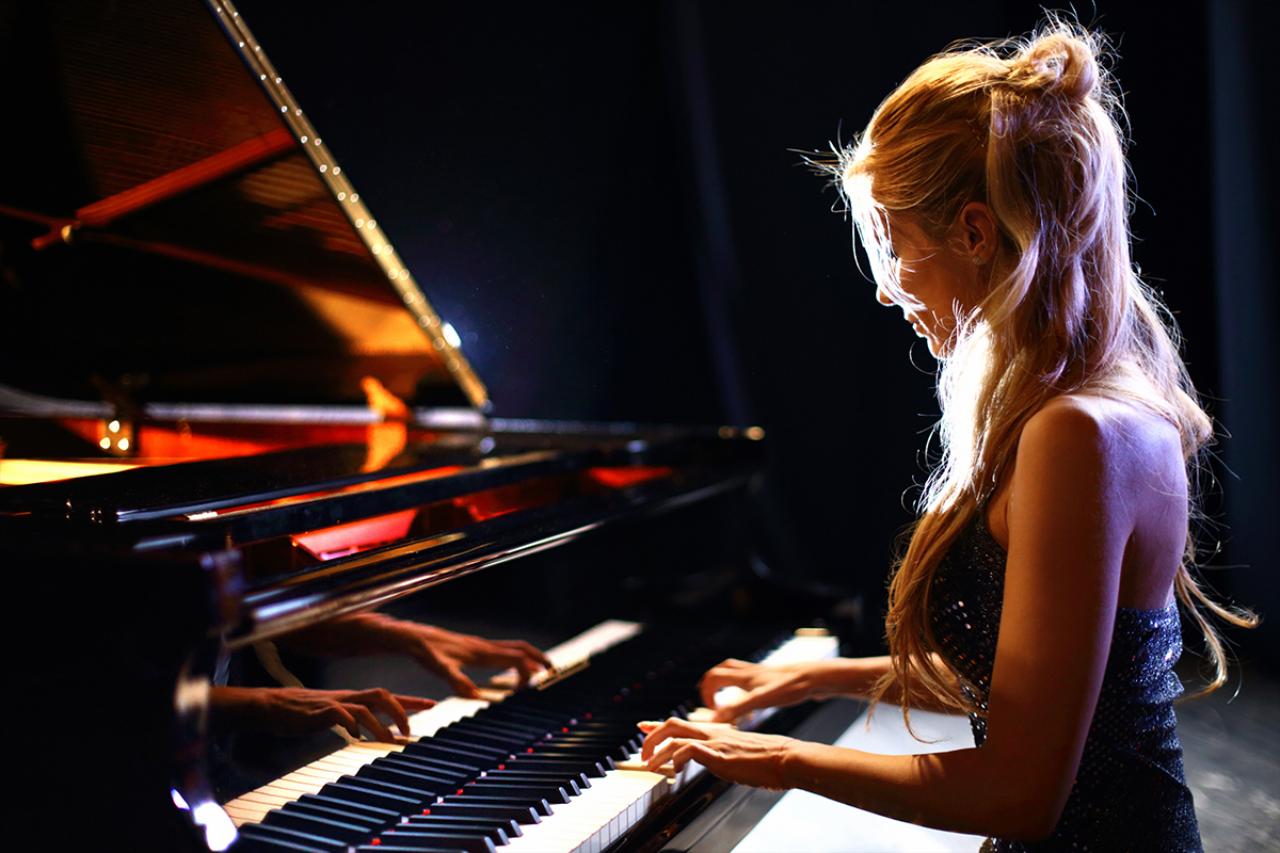 Private Piano Lessons

Our private piano lessons are ideal for students who want one-on-one learning. It's often possible for students to advance at a faster pace through our private music lessons Austin than through our group lessons. Private lessons teach a variety of skills, including:
• Two-hand songs
• Basic music-reading skills
• Proper finger placement
For all beginner, intermediate, or advanced piano players, our piano lessons can help you improve your craft.
Group Piano Lessons

We offer group music lessons for many different ages. These lessons cover a variety of instruments, including voice, piano, and guitar. Group lessons may be ideal for students who are nervous about learning an instrument. It can be comforting to enroll in a class with peers who are learning the same instrument you are.
Group lessons also tend to be more affordable than individual lessons, so they're a good option for those who are trying to stick to a budget. Students learn all the same skills through group music lessons as they do through private lessons.
Trial Lessons
Are you nervous about committing to attend music schools in Austin? Don't worry! We want to make sure you're perfectly comfortable with us before you commit to attending a class. That's why we offer trial lessons. These lessons allow you to try one of our courses and see what it's like before you sign up. Whether you're interested in one of our piano classes or any of our
other music classes
, feel free to sign up for our trial lesson. To arrange one at your convenience, just give us a call. We look forward to showing you how fulfilling and fun learning an instrument can be!
Music Lessons for All Ages
Our music lessons are not limited to a particular age group. We have lessons for students as young as 1-year old. Our toddler classes help kids ages 1-3 years learn how to play music and recognize rhythm. These classes are a great foundation for learning how to love and appreciate music.
You must be at least age 5 to enroll in our private piano lessons Austin, but there is no upper age limit. We teach many adults how to play the guitar and other instruments. We truly believe you are never too old to experience the joy of mastering an instrument.
Recitals
When you learn how to play an instrument, you should be able to show your talent off to others. Fortunately, we make it possible to show friends and family your progress. We have two recitals each year—one in the spring and one in the winter.
We encourage all students to perform in our recitals. They are a lot of fun and can help you learn stage presence. Best of all, they allow you to practice and showcase the new skills you've learned in the previous months.